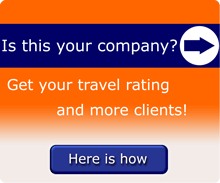 Blueberry Travel, Riga, Latvia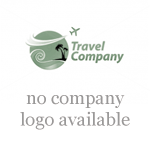 Blueberry Travel
What we do at Blueberry Travel
Blueberry Travel is proudly claiming to be the No. 1 travel agency in Latvia for off-the-beaten-track travellers visiting Latvia and Baltic States in general. Services provided: Riga Hotel and Tour Online bookings, Riga Corporate Travel Solutions, Latvia Travel Packages.Blueberry Travel will help you to find the best solution for your travel to Latvia and provide fast and guaranteed booking services with a local connection!
Travel products/services provided by Blueberry Travel
No travel products listed
Name, location and contacts
Company name
Blueberry Travel
Address and Postal Code, City, Province/State, Country
Brivibas iela 146-3
LV-1012
Riga
Latvia
Map
Driving Directions
n/a
Personal Information for Blueberry Travel
Contact Person
n/a
Photo Travel Specialty
Type of business

Travel Agents


Travel Booking Sites


Tour Operators


Lodging

Travel Specialty of Blueberry Travel
n/a
Business Details
Type of business
n/a
Year incorporated
n/a
Year started working
n/a
Home based?
no
Number of Employees
n/a
Spoken Languages
n/a
Tripcook Awards
n/a