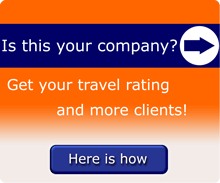 Narod Safaris Kenya, Nairobi, Nairobi, Kenya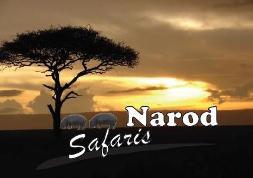 Narod Safaris Kenya
What we do at Narod Safaris Kenya
Narod Safaris Kenya is a safari company registered and licensed by the Kenya Ministry of Tourism Ref No. MTL/3/2268. We plan safari packages in Kenya in addition to the following Hold Group Tours with Bush Breakfast and Bush Dinners, Organize Air Balloon Safaris, Organize Boat Safaris, Organize City /Old Town Excursions, Organize Water Sports, Organize Mountain Climbing and much more.
Travel products/services provided by Narod Safaris Kenya
No travel products listed
Name, location and contacts
Company name
Narod Safaris Kenya
Address and Postal Code, City, Province/State, Country
Narod Safaris Kenya P.O. Box 12870-00400 Nairobi, Kenya. Standard Street, Bruce House Ground Floor
00400
Nairobi
Kenya
Map
view on larger map
Driving Directions
Driving directions to Standard St, Nairobi, Kenya Jomo Kenyatta International Airport Embakasi Nairobi, Kenya 1. Head east 48 m 2. Slight right toward Airport South Rd 550 m 3. Continue straight onto Airport South Rd 1.8 km 4. At the roundabout, take the 1st exit 1.7 km 5. Continue straight onto Mombasa Road/A 109 Pass by Mombaba Liners Ltd (on the left in 6.5 km) 10.4 km 6. At the roundabout, take the 2nd exit onto A 104 Go through 1 roundabout Pass by Scorpiolars Computers Co.(on the left) 1.6 km 7. At the roundabout, take the 2nd exit onto Uhuru Hwy 750 m 8. At the roundabout, take the 3rd exit onto Kenyatta Ave Pass by Katsben50 (on the left) 500 m 9. Turn right at Apollo Insurance Company Ltd.onto Muindi Mbingu St Pass by Goro Services Limited (on the left) 85 m 10. Turn left at Ecobank Towers onto Standard St Pass by 3G World Computers (on the right) 120 m Standard St Nairobi, Kenya
Personal Information for Narod Safaris Kenya
Contact Person
Mr Eric Njuguna
Photo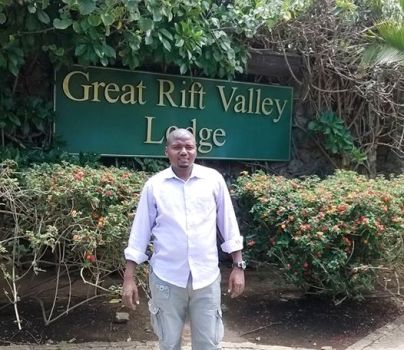 Travel Specialty
Type of business

Lodging


Adventure Experience Providers


Language Services


Car rentals


Tourist Transportation Providers


Destination Management Companies


Tour Operators


Individual Tour Guides


Railroad Travel


Fun, Activity and Sport Experience Providers


Motorcoach Transportation


Meeting, Event and Conference Planners


Travel Booking Sites


Airport and Shuttles Services


Food, Wine and Cooking Experience Providers

Travel Specialty of Narod Safaris Kenya

Trekking, Walking, Hiking, Camping


Incentive Travel


Leisure Travel


Events/Meetings/Conferences


Luxury Travel


Hot Air Balloon


Last Minute Tours


Golf/Tennis


Culture and Heritage


Mountaineering, Climbing Sports


Single


Great Outdoors


Fishing/Hunting


General


Boat/Yacht


Holiday Travel


Rafting/Kayaking


Women's Travel


Group Vacation


Budget Travel


Rural Tourism


Skydiving


Snorkeling, Diving


Customized Travel


National Parks, Reserves


Adventure Travel


Shopping Tours


Ski/Winter Sports


Family Travel


Student Travel


Bird Watching


History


Airplane


Nature


Business Travel


Guided Tours


Offroad/4x4 Driving


Destination Weddings, Honeymoons


Sun, Resorts, Beaches


Arts and Antiques


Safari


City Breaks


Performing Arts


Coach/Bus


Kids, Youth


Bicycle


Spiritual and Religious, Pilgrimage

Business Details
Type of business
Sole Proprietorship
Year incorporated
2011
Year started working
2011
Home based?
no
Number of Employees
10
Spoken Languages
English, Russian
Tripcook Awards
n/a