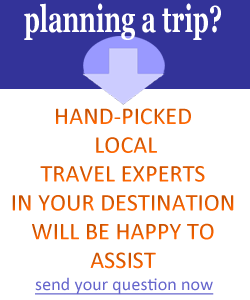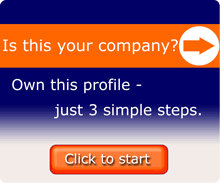 Blu Welcome Travel, Napoli, Italy
| | |
| --- | --- |
| | Blu Welcome Travel |

What we do at Blu Welcome Travel
no description of services provided





Travel products/services provided by Blu Welcome Travel
No travel products listed

Name, location and contacts

Company name

Blu Welcome Travel

Address and Postal Code, City, Province/State, Country

80067, Sorrento, Via San Cesareo, 34

Napoli

Italy

Office Phone
Mobile Phone
Fax
E-mail
Instant Messaging
Website
Social Media



Map



Driving Directions
n/a

Personal Information for Blu Welcome Travel

Contact Person

n/a

Photo

Travel Specialty

Type of business
n/a
Travel Specialty of Blu Welcome Travel
Senior
City Breaks
Culture and Heritage
Educational
Incentive Travel
Spiritual and Religious, Pilgrimage
Sun, Resorts, Beaches
Trekking, Walking, Hiking, Camping
Destination Weddings, Honeymoons


Business Details

Type of business
n/a
Year incorporated
n/a
Year started working
n/a
Home based?
no
Number of Employees
n/a
Spoken Languages
n/a

Tripcook Awards

n/a
Write/Modify a Review about Blu Welcome Travel
Visitors Reviews for Blu Welcome Travel
Average reviewers' rating:
1

of

10

based on

1

review(s)
Klaus Scott

, United Kingdom,

17 Aug 2018

,
Email verified: Yes, hidden

I had booked a shuttle with this company to collect me from Naples airport on 09.08.18 and take me to my hotel in Sorrento. My flight was delayed and so I phoned Mr Gargiulo at Blu Welcome Travel, explaining that I would be on a later flight in the evneing. He told me that they could send a private driver for €85.00, but that I would have to pay in advance. I did this and then my next flight was delayed again and I emailed Mr G, who replied that their driver would wait for me. When I arrived in Napoles at 01.30 the following morning there was no driver waiting, so I telephoned him on their "emergency" number. Mr Gargiulo told me that as I was 2 hours late what did I expect. I had to pay another €120 for a proper taxt to take me to Sorrento. I phoned him the next day for a refund and he laughed at me and put the phone down. Do yourself a favour and do not have anything to do with this company. If you do, do not pay in advance as they will not wait for you if there is a delay. Pay a bit extra and book a proper taxi.