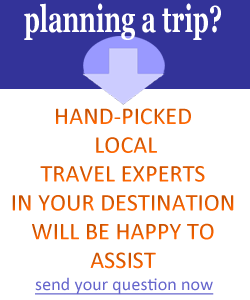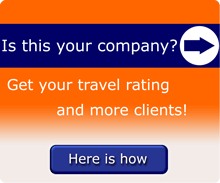 Hotel Nettuno, Cesenatico, FC, Italy
| | |
| --- | --- |
| | Hotel Nettuno |

What we do at Hotel Nettuno
The newly opened Hotel Nettuno is located at the promenade of Cesenatico and offers all conveniences for a comfortable and relaxed vacation at the Adriatic Sea. The spacious rooms of at least 20 sqm are with designer fittings and furniture in an elegant and charming style. Sustainable building materials offer comfort that also respects the environment. A wide range of facilities include: spacious, welcoming common areas, a swimming pool, a whirlpool, a solarium, a gym, a cinema room, an air-conditioned restaurant with sea view and an enclosed car park. Our Services: - Air conditioning - 2 elevators - Bar - Bikes for free - Parking - Whirlpool - Swimming pool - Meeting room - Wi-fi free (lounge area) - Fitness Technogym





Travel products/services provided by Hotel Nettuno
No travel products listed

Name, location and contacts

Company name

Hotel Nettuno

Address and Postal Code, City, Province/State, Country

Lungomare Carducci 338, 47042 Cesenatico (FC) Italy

47042

Cesenatico

Italy

Office Phone
Mobile Phone
Fax
E-mail
Instant Messaging
Website
Social Media



Map
view on larger map


Driving Directions
n/a

Personal Information for Hotel Nettuno

Contact Person

n/a

Photo

Travel Specialty

Type of business
Lodging

Travel Specialty of Hotel Nettuno
Family Travel
Leisure Travel
Aquatic Sports
Holiday Travel
Sun, Resorts, Beaches
General
Kids, Youth
Bicycle
Sports/Exercise
All Inclusive
Group Vacation
Handicapped/Accessible
Aquatic Leisure


Business Details

Type of business
n/a
Year incorporated
n/a
Year started working
n/a
Home based?
no
Number of Employees
n/a
Spoken Languages
n/a

Tripcook Awards

n/a
Write/Modify a Review about Hotel Nettuno
Visitors Reviews for Hotel Nettuno
Average reviewers' rating:
10

of

10

based on

1

review(s)
Sanna

, Austria,

20 Jul 2017

,
Email verified: Yes, hidden

Hotel Nettuno was just perfect for a relaxing beach holiday in Cesenatico. The personnel was extremely friendly, the room big and clean and the food gave you this "bella Italia" feeling. We definitely enjoyed our stay!