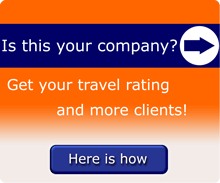 Eavar Travel Agency, Tehran, Tehran, Iran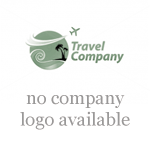 Eavar Travel Agency
What we do at Eavar Travel Agency
Our incoming tours department with a professional working team, long time experience will take care of any tours and travel requirements, including ticketing, Hotel booking, Visa issuance, and local guide-driver with different languages proficiency.
Travel products/services provided by Eavar Travel Agency
No travel products listed
Name, location and contacts
Company name
Eavar Travel Agency
Address and Postal Code, City, Province/State, Country
Level3, Sayeh Tower, No. 2609, infront of Mellat Park, Valiasr St.
19677-13656
Tehran
Iran
Map
Driving Directions
Valiasr Street, Infront of Mellat Park
Personal Information for Eavar Travel Agency
Contact Person
n/a
Photo Travel Specialty
Type of business
n/a
Travel Specialty of Eavar Travel Agency
n/a
Business Details
Type of business
n/a
Year incorporated
n/a
Year started working
n/a
Home based?
no
Number of Employees
n/a
Spoken Languages
n/a
Tripcook Awards
n/a