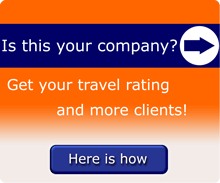 Jai Maa Bhima Kali Tour & Travels, Shimla, Himachal Pradesh, India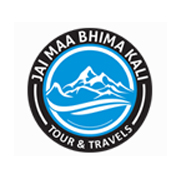 Jai Maa Bhima Kali Tour & Travels
What we do at Jai Maa Bhima Kali Tour & Travels
The motto of Jai Maa Bhima Kali Tours & Travels, a registered company under the statutory guidelines placed by the Himachal Government, is to extend to our clients the best facilities and advantages on their Holidays in & around Himachal Pradesh. Our area of operations is not limited to only a few places in the Himachal Pradesh but we also do tour planning for various places in India. We provide extensive services and travel facilities throughout the Himachal. Some of the advantages that you can be on the receiving end of by booking with us, include- ✔ Booking taxi rides in Himachal is going to get cheaper than before ✔ Jai Maa Bhima Kali Tours & Travels will ensure a hassle-free travel to your destination. ✔ Taxi bookings can be easily made via a phone call and through website. ✔ Unlike other businesses in this sector we have a book now and pay later facility ✔ Advance or full payments can be made both online using e-transfers or in hand Some of our taxis that you may choose from, include- Hatchbacks, SUVs, Sedans, etc, with AC and non AC options.
Travel products/services provided by Jai Maa Bhima Kali Tour & Travels
No travel products listed
Name, location and contacts
Company name
Jai Maa Bhima Kali Tour & Travels
Address and Postal Code, City, Province/State, Country
Matri Chhaya Bhawan, Vijaynagar Totu. Shimla – 171011, Himachal Pradesh, India.
171011
Shimla
India
Map
Driving Directions
n/a
Personal Information for Jai Maa Bhima Kali Tour & Travels
Contact Person
n/a
Photo Travel Specialty
Type of business

Tour Operators


Tourist Transportation Providers


Travel Agents

Travel Specialty of Jai Maa Bhima Kali Tour & Travels
n/a
Business Details
Type of business
n/a
Year incorporated
n/a
Year started working
n/a
Home based?
no
Number of Employees
n/a
Spoken Languages
n/a
Tripcook Awards
n/a