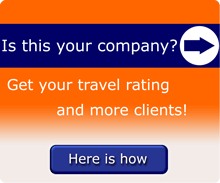 Caravan Tours, Cochin, IN, India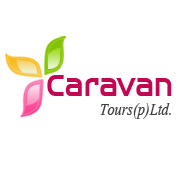 Caravan Tours
What we do at Caravan Tours
Caravan Tours Pvt Ltd a Luxurious Destination Management Company was incorporated in March 2013 to serve the tourism industry with a plethora of services that excel in leisure and luxury. We have a team with high expertise applying their industry experience and professional skills thereby incorporating a combination of technology and innovation to provide the best kinds of tour related services. We consider every single guest of ours as special and we take it as our responsibility to treat them with utmost care and hospitality thereby enlightening their spirits with our awesome products and service. Caravan Tour staffs have an impeccably profound knowledge in managing our client's guests with deep honor by arranging and facilitating them with everything they need to make their holiday a holistic and enjoyable one.
Travel products/services provided by Caravan Tours
No travel products listed
Name, location and contacts
Company name
Caravan Tours
Address and Postal Code, City, Province/State, Country
3rd Floor, Painuthara Towers, Opp: Welcare Hospital, S A Road, Vyttila
682019
Cochin
India
Map
view on larger map
Driving Directions
n/a
Personal Information for Caravan Tours
Contact Person
Mr Ajith Kumar
Photo Travel Specialty
Type of business

Tour Operators


Tourist Transportation Providers


Travel Booking Sites


Car rentals


Travel Agents


Passports, Visas and Government Agencies


Air Tickets And Connections Agencies


Adventure Experience Providers

Travel Specialty of Caravan Tours

Safari


Family Travel


Leisure Travel


Holiday Travel


Medical Tourism


Boat/Yacht


Sun, Resorts, Beaches


Adventure Travel


Desert Adventure


Business Travel


Budget Travel


Airplane


Luxury Travel

Business Details
Type of business
Private Company
Year incorporated
n/a
Year started working
2013
Home based?
no
Number of Employees
n/a
Spoken Languages
English
Tripcook Awards
n/a