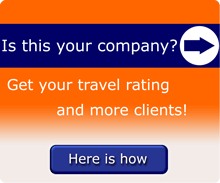 ADRENALINA TOURS GUATEMALA, QUETZALTENANGO, Quetzaltenango, Guatemala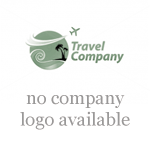 ADRENALINA TOURS GUATEMALA
What we do at ADRENALINA TOURS GUATEMALA
SERVICIOS TURНSTICOS CENTROAMЙRICA SOCIEDAD ANONIMA owns a group of incoming and outgoing tour operators such as CaminandoGuatemala (www.caminandoguatemala.com) , Todos Los Continentes ( www.todosloscontinentes.com , outgoing), LINEA DORADA (www.lineadorada.info , bus company ) & ADRENALINA TOURS ( www.adrenalinatours.com) , the latest is Guatemala's foremost tour operator, providing travel services to international wholesale tour operators for clients visiting Central America (specifically GUATEMALA, MEXICO, EL SALVADOR and HONDURAS). These travel services include individual travel plans, hotel accommodation from hostels to five star hotels and packages all included, groups and incentive arrangements, escorted, fly and drive and ready-made packages. We are also working in medical tourism (one of the founders of www.healthandtravelguatemala.com ) operating specific packages, religious tourism and incentives / meetings & The name ADRENALINA comes from the fact that the business originally started with hikes & treks in the surroundings of Quetzaltenango, Guatemala about 17 years ago but is now developed as a full destination management service and NOT only for Guatemala. The owners of SERVICIOS TURISTICOS CENTRO AMERICA SOCIEDAD ANONIMA are nearly all Guatemalans involved in tourism, with exception of the founder Mr. Patrick E. VERCOUTERE from Belgium origins. The main office of the company is based in Quetzaltenango, inside the historical building passage Enrique in front of central park. SERVICIOS TURISTICOS CENTRO AMERICA S.A. continues to adhere to our longstanding commitment that we have maintained for over 17 years – that of offering high-quality services at competitive prices for individual customers as well as for the world's leading travel wholesalers. We are proud of our long history of achievements and are looking forward to meeting the challenges and opportunities that lie ahead. We believe in innovation and responsible & sustainable tourism , reason why we have our GREAT GREEN DEAL certificate and our RAIN FOREST ALLIANCE verification as incoming tour operator. We are constantly looking for ways to improve the standard of our services to better satisfy our clients. STCASA with the incoming tour operator Adrenalina Tours already deals with many customers and tour operators around the globe. During this long period of cooperation with various business partners and associates, we have gathered expertise and developed the right approach to satisfy all customer needs. We offer classical tours as well as incentive, adventure and study tours for individuals and groups, on a very flexible base. Adrenalina Tours and Caminando Guatemala allows you to experience all the aspects of Guatemala, rich in vestiges of the past that are still present today. Guatemala is known as the land of colors, where history and different civilizations abound, and has always intrigued archaeologists and anthropologists as well as the public in general.Some references of our customers:Look at our website: http://www.adrenalinatours.com/Some references of our wholesalers: Thomas Cook (BE), 'Globotrek' (CH), Anders Reizen (BE), America Venture (FR), Neue Welt Reisen (DE), KAMINO TOURS (MX) , Trips (UK) & 54 more.
Travel products/services provided by ADRENALINA TOURS GUATEMALA
13 Jun 2012




EL MIRADOR , hidden in the jungle in Guatemala
Name, location and contacts
Company name
ADRENALINA TOURS GUATEMALA
Address and Postal Code, City, Province/State, Country
Pasaje enriquez , zone 1 , inside (13th avenue)
09002
QUETZALTENANGO
Guatemala
Map
view on larger map
Driving Directions
Just get yourself to central park .. it is the beautiful building called pasaje enriquez
Personal Information for ADRENALINA TOURS GUATEMALA
Contact Person
Mr Patrick Vercoutere
Photo Travel Specialty
Type of business

Tour Operators


Airport and Shuttles Services


Destination Management Companies


Individual Tour Drivers with Autos


Tourist Transportation Providers


Convention Visitors Bureaus


Individual Tour Guides

Travel Specialty of ADRENALINA TOURS GUATEMALA

Motorcycle


Rail


Boat/Yacht


Archeology


Guided Tours


Business Travel


General


Mountaineering, Climbing Sports


Nature


Culture and Heritage


Last Minute Tours


Airplane


History


Online Travel


Luxury Travel


Responsible and Ecotourism


Incentive Travel


Leisure Travel


Family Travel


Trekking, Walking, Hiking, Camping


Car


Coach/Bus


Student Travel


Adventure Travel


National Parks, Reserves


Customized Travel


Budget Travel


Bicycle


Kids, Youth


All Inclusive


Rural Tourism


Spiritual and Religious, Pilgrimage

Business Details
Type of business
Partnership
Year incorporated
1997
Year started working
1997
Home based?
no
Number of Employees
35
Spoken Languages
Spanish & English
Tripcook Awards
n/a