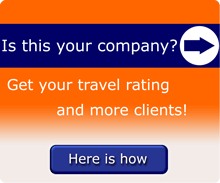 Mice in Bulgaria, Sofia, Bulgaria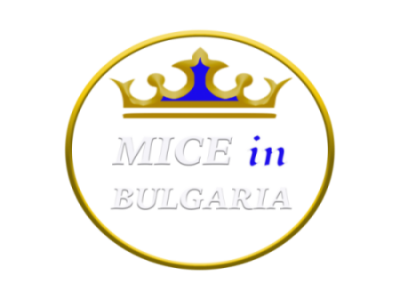 Mice in Bulgaria
What we do at Mice in Bulgaria
We are a DMC which is a pioneer on the business tourist market for MICE tourism in Bulgaria. To keep your team motivated, give them a feeling of fulfillment and help them understand they are valuable, we offer you a wide variety of incentive programs around Bulgaria - all four seasons destination. For your perfect conference or meeting we can hire all kinds of venues and provide you with an exclusive access for gala dinner in numerous congress and conference venues, halls in hotels, art galleries, museums and even a royal palace and the presidential residence itself! Moreover we can propose a well-established network of service providers, trustworthy hotels (some of which are top world 5 star hotels such as Radisson, Hilton, Sheraton, Kempinski and Melia). All in all we keep an eye on the details and are next to our clients during the whole process of organizing the perfect meeting,conference, event or incentive program.
Travel products/services provided by Mice in Bulgaria
No travel products listed
Name, location and contacts
Company name
Mice in Bulgaria
Address and Postal Code, City, Province/State, Country
84-86 A. Stamboliyski Blvd, 14th fl Sofia 1000, BULGARIA
1000
Sofia
Bulgaria
Map
view on larger map
Driving Directions
n/a
Personal Information for Mice in Bulgaria
Contact Person
Mr Pierre Mace
Photo Travel Specialty
Type of business

Meeting, Event and Conference Planners


Travel Agents

Travel Specialty of Mice in Bulgaria

Bird Watching


Events/Meetings/Conferences


History


Airplane


Sea Cruising, Cruise Lines


Culinary/Cooking/Wine


Golf/Tennis


Culture and Heritage


Nature


Boating, Yachts, Sailing


Business Travel


Great Outdoors


Archeology


Offroad/4x4 Driving


Sun, Resorts, Beaches


Fitness, Wellness, Spa


Arts and Antiques


Lifestyles, Traditions


Rafting/Kayaking


Rail


Performing Arts


Responsible and Ecotourism


Trekking, Walking, Hiking, Camping


Car


Coach/Bus


Music


Ski/Winter Sports


National Parks, Reserves


Rural Tourism


Equestrian/Horseback Riding

Business Details
Type of business
Ltd.
Year incorporated
2008
Year started working
1995
Home based?
no
Number of Employees
4
Spoken Languages
French, English, Russian
Tripcook Awards
n/a