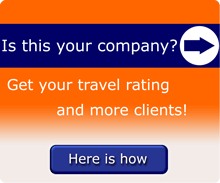 Ada Tours Brazil And Latin America, Rio de Janeiro, Rio de Janeiro, Brazil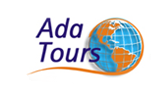 Ada Tours Brazil And Latin America
What we do at Ada Tours Brazil And Latin America
We provide the most interesting travel itineraries and experiences in Brazil and Latin America countries. Every trip is custom made for FITs and Groups providing a truly Special unforgettable experience with completely satisfactied Customers. Our experienced team travelled all countries and answers all requests in 24 hours in 8 languages we also provide a 24 hours emergency assistance to the traveller. We treat our customer as we would like to be treated ourselves, our customers come back for more unique trips every year.
Travel products/services provided by Ada Tours Brazil And Latin America
No travel products listed
Name, location and contacts
Company name
Address and Postal Code, City, Province/State, Country
Nsa Sra De Copacabana 680 office 916 Copacabana
22020-020
Rio de Janeiro
Brazil
Map
Driving Directions
n/a
Personal Information for Ada Tours Brazil And Latin America
Contact Person
n/a
Photo Travel Specialty
Type of business

Tour Operators

Travel Specialty of Ada Tours Brazil And Latin America

Holiday Travel

Business Details
Type of business
n/a
Year incorporated
n/a
Year started working
n/a
Home based?
no
Number of Employees
n/a
Spoken Languages
n/a
Tripcook Awards
n/a