Whale Watching Express
Special Tours offers you an unforgettable whale watching tour from Reykjavik, Iceland, on-board their brand-new luxury boat Rosin (The Rose).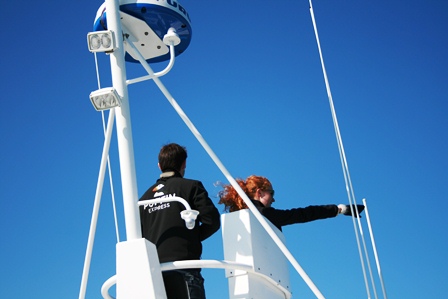 Captain and guide spotting the whales!



Your whale watching adventure will start at Reykjavik's Old Harbour on-board the only purpose-built whale watching boat in Iceland. On your way out to see the numerous whales of Faxaflуi Bay you will also pay a visit to the puffin islands and the thousands of puffins nesting there every year (01 May – 15 Aug).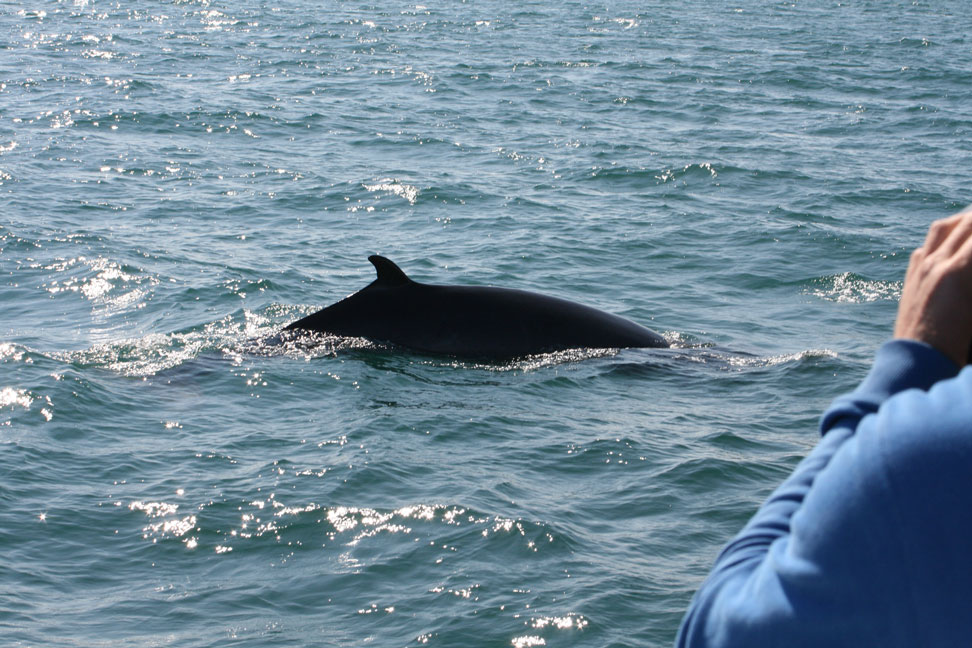 A minke whale swimming close to our boat



Only 15-20 minutes later, you will arrive to the whale watching area and start looking out for the whales of Iceland. The experienced guides on board will share with you their wealth of knowledge on the whales you can expect to spot and how to look out for them, as well as passing on some interesting facts and old sea stories about encounters with these magnificent creatures. The whales round these parts are not shy, often surfacing quite close to the boat, and, as our sea-fairing guides will tell you, to see a whale up close truly is a sight to remember!

If the salty air out on deck gets a bit much, you can come and warm your cockles inside our warm and cosy viewing area, where hot drinks are served for free. With 93-96% viewing success, the chances of seeing some of our rich variety of large sea-life, including minke and humpback whales, harbour porpoises and white-beaked dolphins, really are stacked in your favour! What's more, if you are one of the unlucky few who don't spot a whale, we will give you new tickets so you can come and try again!

Our Whale Watching boat, Rуsin ("The Rose"), marks a total innovation for whale watching in Iceland. Constructed just in the winter of 2009/2010, Rуsin is the fastest and only purpose built whale watching boat in Iceland. The boat is licensed for up to 70 passengers, and, being equipped with the latest technology and numerous luxury amenities, we can assure your safety and comfort, both inside the cabin and out on deck, during your time at sea with us. Thanks to Rуsin's speed in the water, our whale watching tours take between 2-2.5 hours, roughly an hour less than other tour companies. This means that we are able to get you to the whales in much less time, giving you at least as long, if not longer, to spend actually whale watching!
More travel products/services from Special Tours Whale & Puffin Watching
13 Jun 2012




Puffin Express

13 Jun 2012




Sea Angling Express