Red Rocks Intercultural Exchange Centre
Red rocks is more than a backpackers, is a cultural exchange project, which is willing to spread all aspects of Rwandese Culture, life style, traditions & history. We involve and benefit local people in cultural tourism.

We offer basic types of accommodation and community related activities.

ACCOMMODATION.

• Red rocks offers modest complete accommodation, with a total of 7 rooms (5 twins and 2 doubles) with shared facilities.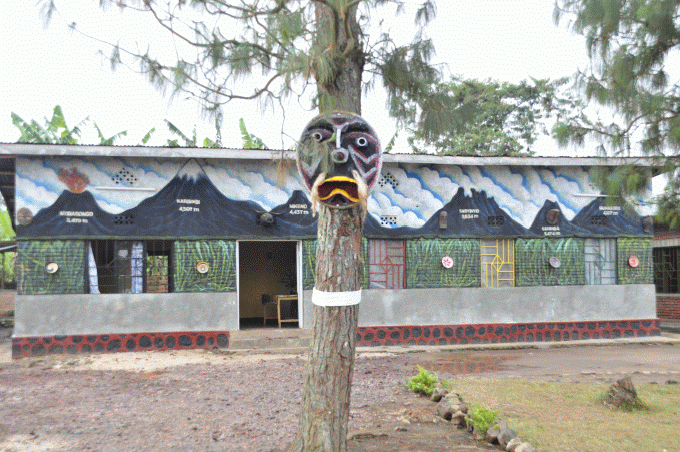 • Reception area, with living space, dining room, and self catering equipped kitchen.

• Outside camping area where you can stay in our permanent tents, or you can pitch your own.

• Toilets and hot showers.

• Bush bar area, a place of calm and fun, separated from main area in order to enjoy and rest at the same time for everyone.

• Volley beach and sand football playground.

• Small convenience shop.

• Homestays are also available on special request.

CULTURAL ACTIVITIES

- Experience a Rwandan meal, learn how to prepare and share it with your hosts.

- Introduction to farming. Once in a life experience, cultivate crops and others with the local community.

- Basket weaving lessons. Make your own sisal or banana fiber basket, and take it along.

- Banana beer making. Learn to brew your own banana beer.

- Bon fire community talks: ( seat around the fire, discuss and enjoy along with the community, together with some roasted small snacks and refreshments)

a. History gathering. Get to know the past and present history of Rwanda.

b. Debate on conservation and tourism. What is being done and how does it affect the local community.

- Basic Kinyarwanda and Swahili lessons.

- Dancing lessons: Intore traditional dancing.

- Amazing village walks. Get closer to local community. Let yourself be amazed by their everyday way of life.

-Hiking to the twin lakes Bulera and Ruhondo

DEVELOPMENT ACTIVITIES

- Volunteer in community projects.

- Short period sessions in community schools, clinics and other development areas. If you have some skills willing to share and don't have much time, this sessions are the best opportunity to make it happen!

Red Rocks Interculcural Exchange Centre

Bar and Beachvolleyball place
More travel products/services from Amahoro Tours
19 Aug 2012




Amahoro Guest House

19 Aug 2012




Trips to the Gorillas

06 Aug 2012




Special Weekend Activities