NAIROBI CITY TOUR WITH CARNIVORE RESTAURANT
If you're in Nairobi for a limited amount of time, why not pop out for a short city tour or excursion? There are so many things to see and do in Nairobi that even a drive without stops can be a really interesting way to discover the city!

Nairobi City Tour

Nairobi city tour excursion offers you a perfect and absolutely opportunity to see and learn about Kenya's history, traditions, tastes and culture.This tour takes you through the Central Business District viewing local shopping centers, the Maasai market, Parliament Buildings, Kenyatta International Conference Center (KICC) and the Railway Museum. After this, a brief tour to the Snake Park and the National Museum a short distance away from the central district. The best time for this city excursion is normally in the mid morning when traffic is low and the hustle and bustle of the city is less.

This tour takes about 3 hours.

Karen Blixen Museum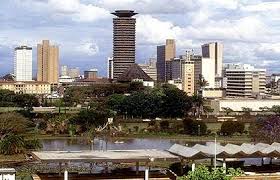 The Karen Blixen museum is one of a number of very interesting regional museums and archeological and prehistoric sites of the National Museums of Kenya. Once part of a farm at the foot of the Ngong Hills, Karen Blixen lived there between 1917 and 1931. Since then the house was purchased by the Danish government and given as an independence gift to the Kenyan government. The museum continues to be an immensely popular tourist attraction thanks to the movie "Out of Africa".

Karen Blixen Museum Website

Giraffe Centre AFEW (African Fund for Endangered Wildlife Ltd)

Since the Giraffe Centre's founders Jock and Betty Leslie-Melville rescued a baby giraffe named Daisy from a heavily-poached area of western Kenya in 1974, their home has become a household name among wildlife lovers world-wide and Daisy a star in her own right. The Giraffe Centre is a non-profit organization whose main objective is to educate school children and the youth of Kenya on conservation. It's also a fun place for visitors to learn about conservation, giraffes and actually get to feed the giraffes! Giraffe Centre Website

This combined with visit to the Blixen museum takes about 3-4 hours.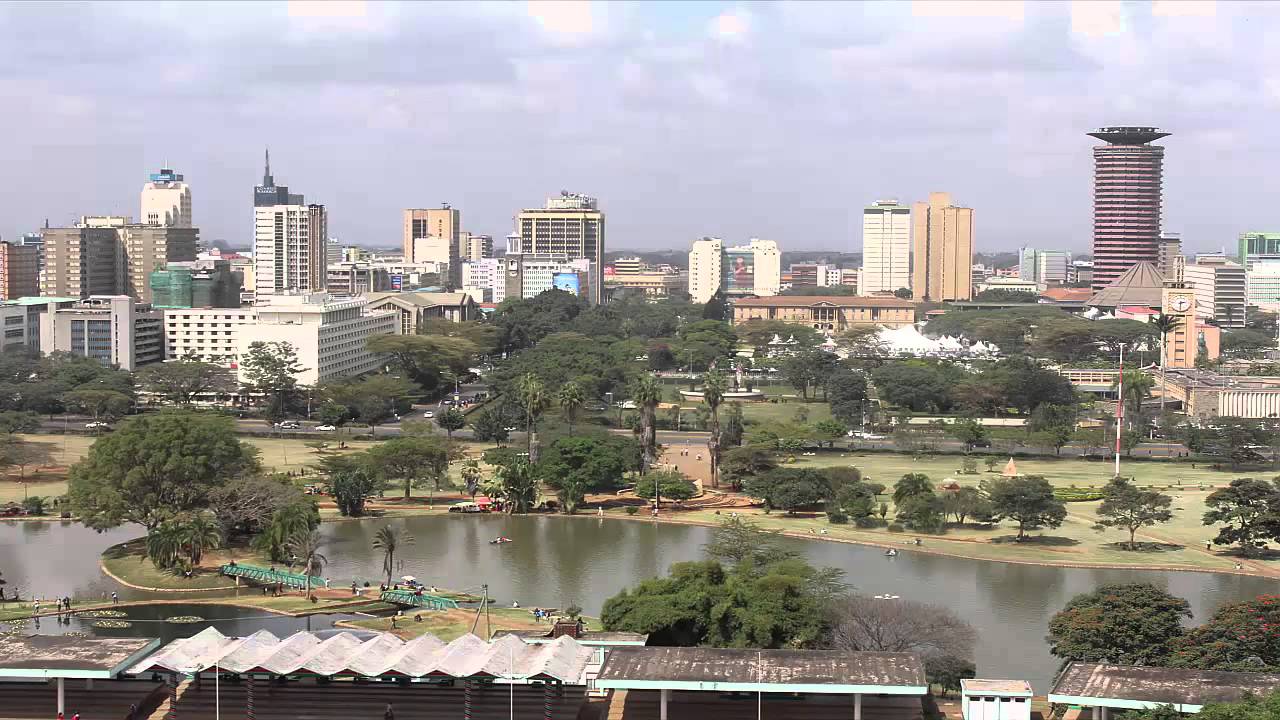 Nairobi Orphanage and Safaris Walk

Only 20 minutes drive from the city centre the Nairobi orphanage and safaris walk is located at main gate to the Nairobi National park being the only protected area in the capital city. Major attraction bonding with orphaned animals, up-close animal view, play with cheetah,.We also have Lions, cheetahs, hyenas, jackals, serval, very rare sokoke cats, warthogs, ostrich, leopards, various monkeys, baboon, buffalo, Birds: Parrot, guinea fowl, crown crane.

This takes about 2 hours.

Bomas of Kenya

Bomas of Kenya is an interesting tour to learn about the diverse cultures that make up Kenya. At the Centre you will be treated to a rich traditional music and dance show. Bomas of Kenya is only ten kilometers from the city center. Bomas of Kenya website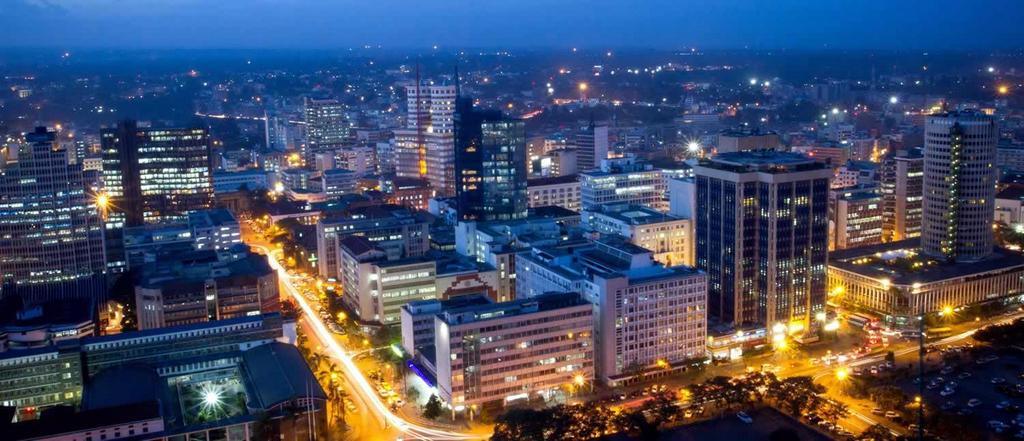 Takes about 2-3 hours.

David Sheldrick Elephant Orphanage

Get ready to come close to elephant calves! As part of the David Sheldrick Conservation Foundation, Daphne Sheldrick rehabilitates baby elephants and other wildlife here at her home just outside of Nairobi National Park. These babies have lost their mothers to poaching, death, injuries, on getting lost in the wild or other tragedies. Daphne and her dedicated staff raise them to be released back into the wild when they are ready. I'ts worth visiting to see humanitarian care of the wildlife and the heart it takes to care. There is a small entrance fee which can also be paid through purchasing a souvenir or donating to the conservation.

David Sheldrick Elephant Orphanage website

The Carnivore Restaurant – a Unique Nairobi Experience

Going to The Carnivore Restaurant is one of Nairobi's unique dining experiences. Meat is roasted on traditional Maasai swords, which waiters then carry around the restaurant, carving a variety of meat onto cast iron plates in front of you. The Carnivore is famous for succulent stew and barbecue dishes of game meat. This restaurant makes an excellent welcome or farewell dinner.

Tamarind Restaurant Nairobi: a Seafood-lover's paradise!

One of Nairobi's most popular restaurants, the Tamarind Nairobi brings in a wide variety of exotic seafood fresh from the coast on a daily basis and cooks it to international standards.

From the Tamarind menu:

"We usually have a large selection of fresh fish from different origins

– red snapper (kungu), rock cod (tewa), sea bream (changu) or a game fish from the Indian Ocean

– Tilapia from the fresh water lakes of Kenya

– Fresh salmon fillets imported from Norway"

PRICE------- 50 USD PER PERSON

INCLUDED------

-TRANSPORT ONLY.

-ONE BOTTLE OF MINERAL WATER

NOTE---- TOURISTS SHALL HAVE TO PAY FOR THEIR LUNCH AND INCASE OF VISITING ANY PARK SHALL PAY ENTRANCE FEES
More travel products/services from Prince Adventure Tours And Travel Kenya
22 Jun 2016




15 DAYS 14 NIGHTS TSAVO EAST,LAKE NAKURU,AMBOSELI,MASAI MARA,LAKE NAIVASHATSAVO WEST,SAMBURU NATIONAL RESERVE AND BEACH HOLIDAY

22 Jun 2016




THE FAMOUS DOLPHIN SAFARI WASINI ISLAND-SOUTH COAST OF MOMBASA

22 Jun 2016




MALINDI CITY TOUR

22 Jun 2016




THE FAMOUS MOMBASA CITY TOUR

22 Jun 2016




14 DAYS 13 NIGHTS,TSAVO EAST,SAMBURU,LAKES,NAIVASHA,NAKURU,MASAI MARA,AMBOSELI-KILIMANJARO ,TSAVO WEST

22 Jun 2016




5 DAYS 4 NIGHTS SARAOVA SALT LICK GAME LODGE,NGUTUNI SAFARI LODGE AND AMBOSELI- KILIMANJARO

21 Jun 2016




4 DAYS 3 NIGHTS TSAVO EAST /TSAVO WEST AND AMBOSELI- FROM MOMBASA

21 Jun 2016




3 DAYS TSAVO EAST AND TSAVO WEST SAFARI FROM MOMBASA BEACH HOTELS OR AIRPORT

21 Jun 2016




3 DAYS 2 NIGHTS MASAI MARA-ROAD SAFARI FROM NAIROBI

19 Jun 2016




4 DAYS MASAI MARA AND LAKENAKURU

19 Jun 2016




7 days 6nights masai mara, lake nakuru, lake naivasha, amboseli, tsavo east mombasa