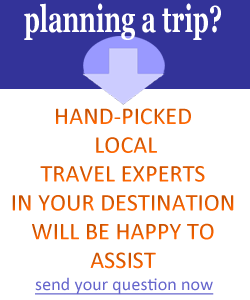 Join Tripcook's Corporate Press Release
28 Aug 2016 Tripcook News
Tripcook has set up a new feature, Join Corporate Press Release, to help its members obtain INDUSTRIAL SCALE publicity.

On Aug 28, 2016 Tripcook introduced a new unique feature that is available to its paid members. Regularly published press releases of Tripcook are distributed to highly authoritative websites and media resources, including, but not limited to Google News, Yahoo! News and Yahoo! Finance, Associated Press, other nation-wide and/or regional online newspapers, TV and Radio News sites, and broadcast stations. They are also delivered to thousands of niche-oriented journalists and industry professionals.

This distribution is a great way to attract new visitors and improve global recognition of your product or service putting you in a better position as compared to your competitors. It will supply your travel website with dozens of legitimate and high authority links thereby improving your positions in search.

The novelty of the Join Corporate Press Release feature is that now any member of Tripcook with listed travel business can join such regular press releases of Tripcook and get a section of text and links in it that would be specifically devoted to this business. This is a unique offer to reduce the significant costs usually associated with distribution of paid releases via the most reputed global or national press release services, such as PRnewswire, Ereleases, etc. For our members, every shared press release will cost only 50% of the regular price!

Moreover, you would not need to worry about finding the right topic for your release, ensuring its newsworthiness and writing the text itself. All will be done by PR professionals at Tripcook with full compliance with press release quality standards. Also, you don't need to do the work of comparing various distribution services and finding the best per dollar value.

Check out the complete description of the new feature on our page Corporate Press Release. If interested, use the automated online form on this page to send us a message with your interest. We designed the whole process so that you can be quite flexible in choosing the right budget for your release, and its timing can be adapted to your needs as well.

We hope this new feature will be useful to you in promoting your business.